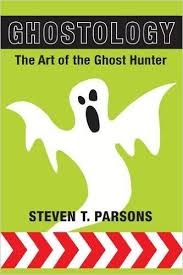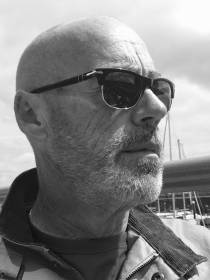 Cymru Paranormal are proud to host
'Ghostology' study weekend & investigations
 May Bank Holiday weekend 27th and 28th May 2017
 Ghostology I and Ghostology 2
The presenter, Steve Parsons, has over 40 years of ghost study and investigation.
Steve has contributed to many books, magazines and journals and has written two recent books; "PARACOUSTICS, Sound and the Paranormal" and "GHOSTOLOGY, The Art of the Ghost Hunter".
Steve is well known and respected for his no nonsense approach to the subject and his ability to cut through the hype and misinformation that often surrounds Ghosts and Hauntings. Steve is currently a member of the Society for Psychical Research Spontaneous Cases Committee and also an advisor to The Ghost Club.
The Ghostology Study Weekend provides a no nonsense look at modern ghost investigating. Using interactive study and investigation, participants will be invited to consider and examine the theoretical aspects of ghost research from the earliest days to the present time together with the opportunity to apply and develop the practical skills that are essential to the successful outcome of any investigation.
Ghostology 1:
Considers the primary stages for every investigation and includes:
What exactly is a ghost & Why do people investigate them?
Ethics and Interview techniques.
The historical legacy and lessons of the early ghost hunters.
Evidence, how to ensure the maximum information can be gained from an investigation.
Ghostology 2:
Builds upon the content of Ghostology 1 including a consideration of:
The use of equipment and techniques to support an investigation.
EVP and sound.
Photography and video.
Proposed Times: Study days: 11:00am – 6:00pm.
Investigations 7:30pm – Midnight.
The venue is located just 15 minutes from Junction 32 of the M4
Bedwas Workmens Hall Old Newport Road, Bedwas, Caerphilly, CF83 8BJ
Please email enquiries@cymruparanormal.com for details of how to book.
Options
Ghostology study weekend: Saturday and Sunday including two evening investigations.
Ghostology: Study day only, Saturday and/or Sunday. Does not include evening investigation.
Other options may be available upon request.
It is not possible to permit attendance for the investigations only. In order to attend an investigation, you must attend the corresponding study day.
Ghostology has been designed to appeal to a broad range of participants:
Seasoned investigators who have a continual need to expand their skills and to consider techniques that they might not themselves use or be familiar with.
Those who are curious and interested and want to know more about this fascinating but often controversial subject. Is what they see on TV or in the Movies really what happens?
NOTE:
It is a requirement of the weekend that all participants have access to a copy of 'Ghostology, The Art of the Ghost Hunter' which provides essential additional supporting information.
Should you wish us to purchase this on your behalf this will be at cost price £13 (printed copy). The book may also be purchased in either printed or Kindle format from Amazon.
Participants are required to bring along the following items in addition to any ghost investigation equipment of their own that they may wish to bring.
Please be aware that the use of personal items of ghost hunting equipment and other devices will not be permitted at certain times and will be restricted at times during the investigation in order to facilitate the aims and objectives of the course.
Refreshments will be provided throughout the day and evening but participants will need to bring any additional food and drink that they require.
Cymru Paranormal Investigations & Research
Email: enquiries@cymruparanormal.com
Phone: 07392743601
Additional useful information
Hotels
Premier Inn – Caerphilly Crossways
Premier Inn – Caerphilly Corbetts Lane
Places to eat
Brewers Fayre – Crossways
Fishermans Rest Inn
McDonalds, KFC
Tesco
Plus many more